Tryouts for both Youth and HS players at our Parker, CO location
Sign Up For Gameday Tryouts
Tryouts are a great opportunity for players to measure themselves against players their age at the competitive level. Gameday uses tryouts to determine if players will be a good fit for existing teams and as an tool to built quality teams that are build with roster needs in mind. Every tryout experience is valuable but at Gameday, we try to build tryouts similar to a practice so we can use the small sample size to see a wider ranger of each players talents.  
Upcoming Youth Tryouts
(for the 2025 season)
9U-11U: Tuesday July 9th, 2024 @ 5:00 – 7:00PM
12U-14U: Tuesday July 11th, 2024 @ 7:00 – 9:00PM
Makeup Date:
9U-11U: Monday July 15th, 2024 @ 5:00 – 6:30PM
12U-14U: Monday July 15th, 2024 @ 6:30 – 8:00PM
Upcoming High School Tryouts
(for the 2024 summer & fall seasons)
Sunday, January 15th @ 6:00 PM (Tryout for Summer/Fall 2024)
Sunday, February 25th @ 10:00 AM (Tryout for Summer/Fall 2024)

How to get your player started
Register For Tryouts
Sign up for our comprehensive tryouts where we will assess your player on 12 different baseball skills and provide you with a full assessment of their strengths and growth zones.
Join The Right Team
After your player's assessment they will be paired with a coach and a team where they will be given opportunities to grow, compete, and level up their playing.
Improve Your Game
Our baseball teams provide weekly practice and performance growth opportunities. All players have the opportunity to compete in tournaments and bond as a team!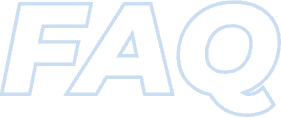 Frequently Asked Questions
Do all players that tryout make a team?
How quickly do players have to commit if they are offered a roster position?